Welcome to UA SEDS!
We are the Students for the Exploration and Development of Space. We engage in a variety of space related projects from high altitude ballooning, space business competitions, model rocketry, to payloads on actual sounding rockets through programs like RockSat-C.
We are looking to expand the activities we engage in. If any new members wish to join and head up those projects, you are fully encouraged to do so.
If you're interested, join us at our general meetings on Wednesdays at 3:30 in the Kuiper Building room 312!
Outside of our general meetings, we frequently hang out in our club office in room 21 of the basement of the Sonnett Space Sciences Building. Stop by if you want some snacks, some friends, or check out some space posters and literature!
---
    Our office is in the Sonnet building, room 21. To get there, just go through Sonnett's main entrance, walk to the back, turn left and head down the stairs! We'll have our sign outside and our door open if there's office hours at that time.
If you wish to give us a call, our phone number is  (520) 621-5958. Calls will be answered during office hours.
Office Hours: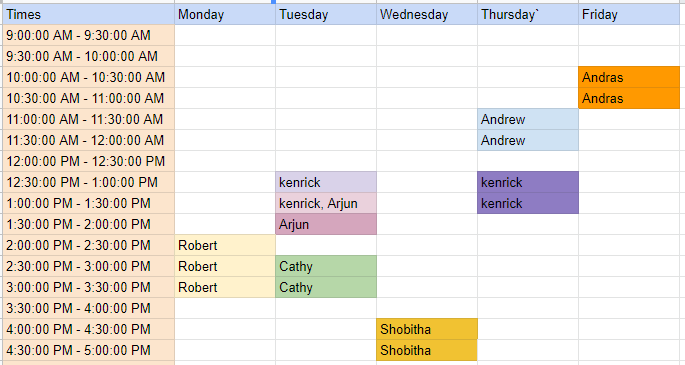 ---
We also have a merch store if you want to represent your favorite club.  UASEDS Teespring